Synchronized Skating
The Chicago Red Line is the newest Synchronized Skating team in the city of Chicago, representing this amazing city's south side with pride!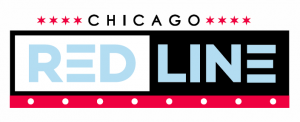 Chicago Red Line Synchronized Skating Teams
Synchronized Skating is a competitive team sport, made up of 8 – 16 skaters who perform a program together. It is characterized by teamwork, speed, formations and step sequences. Synchronized skating is a true team sport that brings individual skaters together into a single, cohesive unit. Levels range from beginner to World Championship level competitions. We are proud to field a team in the Aspire Beginner level this season! Our newly formed competitive teams will compete in 4 competitions for the 2021-22 season, and will finish off with a performance in our annual Spring Ice Show.
If you're interested in joining the Chicago Red Line, we accept skaters who are in Basic 5 and up, and ages 7 – 16!
Interested in joining us? Please check out our Red Line Synchro Try Out Information Packet 21-22 and and our Info Pamphlet then contact us for information how to join!